Bollywood
Why is the Number of Women Watching Porn Increasing What is it After all Reason
Women audience of porn content: The number of women watching videos or movies on porn websites is increasing continuously, what is the reason for this.
The number of women watching porn continues to grow
It is generally believed that women do not watch porn content. But recent surveys show that now one-third of the total people watching porn in the world are women. It is increasing continuously. After all, what is the reason for this? The reason behind this is science as well as a social science. By the way, what is being considered accountable behind this? That element is present in both women and men.
Why do women watch porn?
The two biggest porn sites in the world did a survey. From this, this growing trend was detected among women. After which the question arose that why do women watch porn? Many studies have come out on this question related to men. But not much research has been done about women watching porn. Yet a major reason it turns out is that women are becoming the spectators of this industry due to mirror neurons.
Both men and women have these neurons
Mirror neurons are actually those that create a kind of imitation tendency in us. Like when you see someone laughing or crying in a scene, you start laughing or crying yourself because due to mirror neurons you feel that you are doing that action. Due to these mirror neurons, the trend towards porn content increases. Both men and women have these neurons. Now know how scientists and experts understand women's viewing of porn.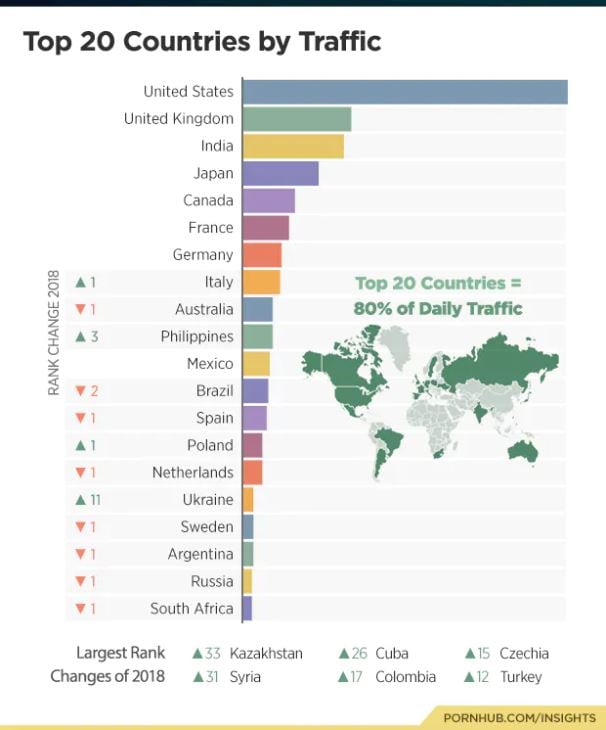 This trend is more in younger and educated women.
Mirror neurons were found in humans, as well as in early species and birds. But because of this, if women become spectators of porn, then what is the benefit to them. A recent study by psychology experts found that watching more porn increases the ability to enjoy sex and makes the process easier. There is also a fact that younger and educated women are watching more porn.
Read More:- IND vs NZ How is the playing XI on the return of Virat Kohli
The number of porn viewing continues to increase
Yes, a porn website gave statistics that in a survey conducted among 1 lakh people, it was found that 33.8% of female viewers were between 18 and 24 years old and 60% of female viewers believed that their sex life was better by watching their porn. Hui. Earlier in a 2019 survey, it was told that 32% of the audience were women, which was 3% more than the previous year.
Is this not the result of gradual development?
According to evolutionary biologist Thomas Junker, women's reasons for watching porn movies are different from men's. On the one hand, where men give more importance to the health of the woman than the beauty, the physical appearance of the child, on the other hand, for women, speaking and touch are more stimulating aspects. Women are more in search of responsible, helpful, and sensitive people to choose a partner.
Mirror neurons become more active in women who want to watch porn
Junker says after such arguments. That perhaps it will never be understood whether the desire to watch porn is natural or whether it is a result of evolution. According to Junker, mirror neurons in women have become more active for some time now.